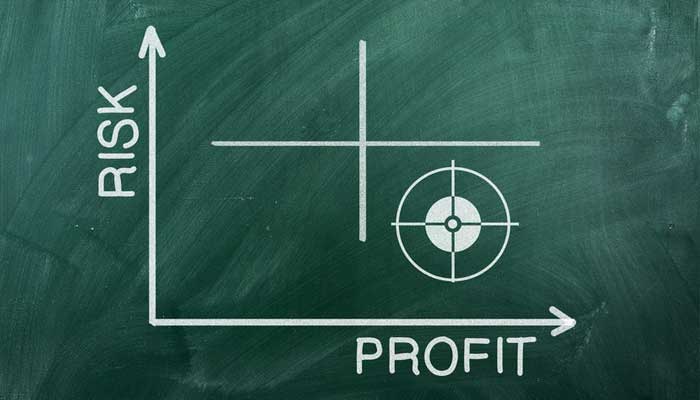 What is a High Risk Merchant Account?
A high risk merchant account is a certain type of business bank account assigned to those merchants who present a degree of risk associated with their business. Merchants are labeled high risk for certain reasons:
A merchant might have imperfect or flawed credit history.
The merchant's industry presents concerns, such as reputation, health risks, financial, among others.
The merchant, usually domestic, processes a high volume of transactions.
The merchant is in an industry that traditionally has high chargeback or fraud rates, such as recurring billing or technical support.
Not all acquiring banks are keen on providing high risk merchant account solutions, fearing the risk outweighs the reward. Instabill believes the opposite, that legal, legitimate merchants and businesses should have the opportunity to process credit card transactions.
Too often, we receive inquiries from many merchants who aren't aware they or their business might be considered high risk — only after their applications are declined. 
Instabill is happy to step in.
The Challenges (and Rewards) of High Risk Merchant Accounts
High risk merchant accounts are not begotten without challenges. For nearly 20 years, Instabill has embraced high risk industries, and their merchants, by partnering with like-minded acquiring banks and finding affordable credit card and other payment processing solutions.
Acquiring banks and payment service providers, perhaps more than ever, are boarding high risk merchants with caution in one form or another:
Requiring additional KYC documents and tightening underwriting procedures
Welcoming only certain high risk business types
Imposing volume caps, security presets on transactions and/or mandatory chargeback prevention schemes
It is the new landscape of high risk merchant accounts: Acquiring banks, credit card issuers and the big name brands have grown leery of the risk some merchants and businesses bring.
That is where we come in: Instabill opens every prospective merchant account relationship with a 10-15 minute telephone conversation to get a feel for the prospective merchant's business and goals. Based on that conversation, we decide whether the merchant fits our portfolio. If so, we find the acquiring banking partner that is the best fit for their industry and guide them through the application and approval process.
Our relationship does not end with the approval, however. Instabill merchant account managers remain on hand as consultants for the life of the merchant account partnership.
Getting a High Risk Merchant Account
Merchants that are considered high risk know that getting the right merchant account is challenging. Not all banks are eager to provide payment processing for industries deemed high risk. In 2001, Instabill carved its own niche in the high risk merchant services space, and has been providing quality solutions since then.
Defining High Risk Merchants
There are many traits that define a high risk merchant. The landscape of high risk e-commerce is ever changing, ever evolving. With more than 15 years of furnishing e-commerce businesses with high risk merchant accounts, we like to think we've remained up to date with shifts and regulations. When banks label a business high risk, it can mean several things:
A startup business with little or no credit card processing history
An industry tarnished by high rates of chargebacks and returns
High cost (such as timeshares or airline tickets)
Subscription-based products or services, such as online dating or magazines
A merchant who has suffered a terminated merchant account by a bank
Flawed, imperfect credit, history of bankruptcy
High volume businesses, such as nutraceuticals
A country or specific region a merchant is taregting
Among the industries for which we offer payment processing solutions include:
Benefits of Instabill's High Risk Merchant Accounts
Having started in London in 2001, Instabill operated primarily with high risk industries such as online gambling, online dating and adult businesses and products since the dawn of e-commerce. Instabill has significantly expanded its industry list that requires high risk merchant accounts such as e-cigarettes, penny auctions and tech support.
Instabill believes that every e-commerce business is unique and has specific needs. Among the many benefits of an Instabill high risk merchant account include:
More Acquiring Banking Solutions: Instabill has long worked with acquiring banking partners – domestic, international and offshore – and knows which banks work best with each industry.
We Work Within the Guidelines of Visa, MasterCard and More: The high risk e-commerce landscape has changed, and getting a high risk merchant account is different than it was 10 years ago, even five. Instabil's acquiring banking partners all adhere to the guidelines set by Visa, MasterCard and American Express.
3D Secure – Something to Think About: E-Commerce fraud (also called card-not-present fraud) is a growing threat today. While we encourage merchants to become PCI DSS compliant, we also recommend using 3D Secure processing to safeguard your e-commerce transactions.
Fraud Protection Tools: As stated above, the war on credit card fraud seems to reach a fever pitch each year. Instabill offers many fraud protection measures through its network of acquiring banking partners such as SSL certificates and 3D Secure processing.
Offshore and International Merchant Accounts: It could be your industry or perhaps imperfect credit history. For whatever reason, domestic banks may hesitate before offering high risk merchant services. But Instabill has a solution: Offshore and international banking. Instabill's offshore and international banking partners offer fewer trading restrictions and possible tax benefits. Instabill also offers resources for businesses to register in other countries.
Multi-Currency Processing: Instabill has the banking partners and resources to enable merchants to process in nearly any form of currency while also accepting local and familiar credit card brands.
Live Customer Support: Our expert merchant account managers serve as your consultant for the live of your merchant account. Instabill merchant account managers are available Monday-Friday from 8 a.m. until 6 p.m. US eastern time.
KYC documents for high risk merchant accounts
Along with having an initial (necessary) conversation with prospective merchants about signing on with our high risk merchant services options, part of the conversation circles around the necessary know-your-customer (KYC) documents vital to gaining and approval for a high risk merchant account.
Proper regulation of high risk industries and merchants has never been more critical than it is today, hence the need for the necessary documents. Different documents are necessary for different industries (for example, supplier agreements are a must for certain businesses such as nutraceuticals and pharmaceuticals). However, along with the acquiring bank and payment processor applications, the core KYC documents we may ask of prospective merchants include:
Payment processing history (3-6 months)
Business banking statements (3-6 months)
Personal banking statements (3-6 months)
Valid identification (Driver license, passport)
Personal bank reference letter
Utility bill (To show residence or occupancy)
Resume/CV
Supplier's agreements (if necessary)
Incorporation documents
Articles of Association
Website (with screenshot of administration page)
Detailed marketing plan
To find out more about why we need such documents, visit our merchant account application materials check list.
Contact Us — High Risk Merchant Accounts Available Today
Instabill offers fast approvals and will guide you through each step of our merchant account application process. Speak one-on-one with a merchant account manager today at 1-800-530-2444, select the contact button above or the live chat option below.