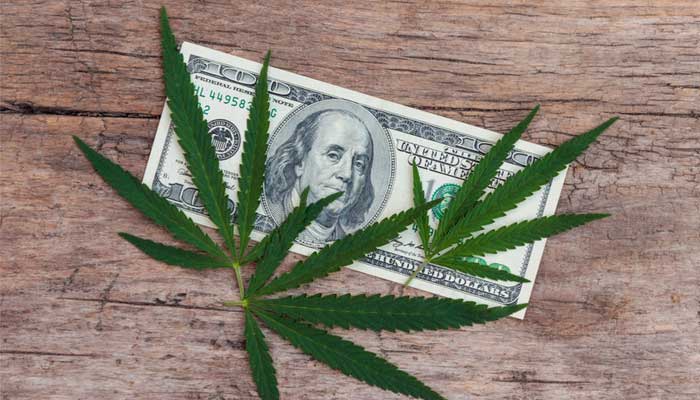 Cannabis payment processing: Accept payments for your cannabis business
Currently, the very subject of cannabis payment processing solutions elicits emotions such as frustration, impatience and/or exasperation. While cannabis merchants in legal and licensed dispensaries in the U.S. are limited to accepting mostly cash, they are understandably screaming for better solutions.
We can offer two:
Unique card payment funded with cash, similar to debit
Payment with crypto currency
In both payment schemes, merchants receive electronic fund transfers within 24 hours.
Cannabis payments solutions by card
Similar to a debit card or digital wallet, not only will this solution work for cannabis transactions, it is also ideal for related products such as hemp and CBD oil. A typical transaction goes like this:
Patients and customers connect the card to their bank accounts, like they would a mobile wallet.
Patients/customers fund the card with the necessary amount for the transaction.
Patients/customers make a purchase at a legal, licensed dispensary.
The merchant receives funds by electronic wire within 24 hours.
Cannabis payments with crypto currency
As credit card solutions for cannabis payments are largely impossible, cannabis merchants looking to ease the burden of storing massive amounts of cash can turn to crypto currency payments. Through a recent partnership, Instabill can furnish cannabis merchants with both a POS countertop device and a standalone crypto currency ATM machine, both of which come with robust features:
Real-time conversion of cash to crypto and vice versa.
Withdrawal of cash or crypto for easy point-of-sale payment.
Biometric security features: fingerprint and facial scanning.
Software to integrate with current ATM.
Both devices recognize most forms of crypto currency (including bitcoin and ethereum) and digital wallets (such as the Blockchain app).
A crypto currency transaction for cannabis works as such:
The consumer scans the QR code of his/her digital wallet on the display screen of the point of sale or ATM device.
The value of digital currency is calculated in real-time.
The consumer receives the necessary amount of cash or crypto currency to pay for the transaction.
In a few moments, the customer receives a confirmation receipt and the transaction is complete.
The merchant receives funds by electronic wire within 24 hours.
With more customers paying for cannabis through digital currency, the less cash to process, store and transport.
The major hurdles with cannabis payment processing
Even though 10 states and Washington, D.C., have legalized recreational cannabis in different forms, growth, use and sale remain illegal under federal law, which is the biggest hurdle for cannabis merchants and acquiring banks and payment processors. The major card brands such as MasterCard, Visa, AmEx and Discover, along with most every acquiring bank, have little choice but to side with federal law and refuse banking services. Cannabis remains a Schedule 1 drug, for better or worse, along with the likes of heroin, ecstasy, LSD and peyote.
Since most banks are supported by the Federal Reserve, most refuse to offer cannabis payment processing solutions, medical or recreational (However, we've found independent banks and credit unions are more open to offering services). Thus, most cannabis storefronts and dispensaries are relegated to accepting cash payments for products by way of in-store ATM services. It is far from perfect and, frankly, unsafe.
Even wallet solutions such as PayPal, Square and Venmo (owned by PayPal) refuse payment solutions for cannabis. Cannabis merchants in the legal states are desperate for cannabis payment processing, ideally credit and debit card processing, but unless federal law changes, it will continue to be a struggle.
Until then, merchants are increasingly looking for efficient payment alternatives more efficient than straight cash.
Why cash payments for cannabis are unsafe
With cannabis dispensaries in legal states relying largely on cash transactions, they are forced to make several cash deposits per day while many cannabis shops store mass amounts of cash either onsite or in clandestine warehouses.
Recently we read that 17 percent of cannabis shops in Colorado fell victim to robbery in the first year of legalization. Since most dispensaries are forced to store mass amounts of cash, many in the six figures, they remain a hard target for criminals.
Proper banking solutions would reduce crime on dispensaries significantly.
Cannabis payment processing: Instabill has solutions!
Instabill's foray into cannabis payment processing was a natural progression – our merchant account managers have a long history with providing solutions for high risk industries such as CBD and hemp, online pharmaceuticals, nutraceuticals, kratom, online gambling and many, many more.
Our merchant account staff is available Monday through Friday, 8 a.m. until 6 p.m., U.S. eastern time at 1-800-530-2444. We prefer to open the merchant account relationship with a 10-minute conversation.