Every industry can benefit from offering ACH payment processing for one giant, colossal reason: When a customer or merchant is unable to complete a credit card transaction, payment by check is always a viable, secure solution.
 What is an ACH Payment?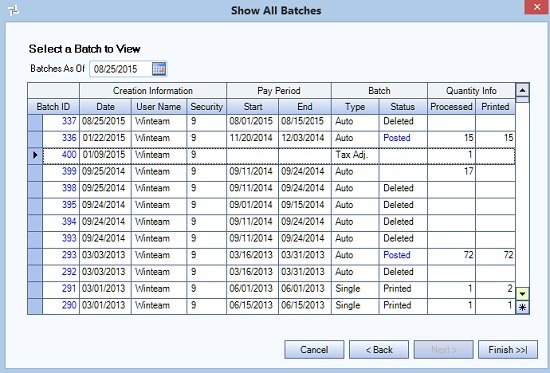 ACH, short for Automated Clearing House, is an electronic payment solution which enables merchants to deduct funds directly from customer bank accounts. ACH transactions save time and money because, unlike credit card transactions, there are no interchange fees involved. Additionally, the customer and merchant do not exchange any documents or check numbers.
An ACH merchant account works like this:
The customer provides preauthorized written, verbal or electronic permission for the merchant to process the check.
Through a batch file transmission, a payment gateway or a virtual terminal, the check is converted into an ACH transaction and it is submitted to the merchant's payment processor.
The merchant's check processor sends the ACH transaction to the customer's bank and checking account to debit the approved funds.
An ACH payment usually takes between 3-7 days to clear. However, NACHA, the Electronic Payments Association, is making changes leading to same-day ACH payments.
The inner workings of an ACH merchant account transfer may appear complicated, but it is simply the process of debiting money from the customer bank account into a merchant account. Same-day ACH processing will streamline this process even more.
The New Age of ACH Payment Processing
NACHA's 2.5-year, three-stage conversion to same-day ACH payments took full effect March 16, 2018, with its third and final stage: when receiving financial institutions (RDFIs) became required to receive ACH payments from originating financial institutions (ODFIs) and make any funds available by 5 p.m. that very day. The first phase of the migration to same-day ACH began on Sept. 23, 2016, with the processing of ACH credits (no higher than $25,000) for same-day settlement. Phase 2 commenced on Sept. 15, 2017, marking the beginning of same-day settlement of ACH debits ($25,000 and less).
The migration to same-day ACH was necessary and timely, enabling the ACH to compete with the fastest forms of payments and cryptocurrencies. In our opinion, the same-day ACH movement kept the Automated Clearing House and check payment solutions relevant in a fast-changing payments industry.
7 Benefits of ACH Payment Processing
ACH payment processing provides a secure, private electronic payment transfer system that connects nearly all the financial institutions of the U.S. As e-commerce grows, so does ACH payment processing: More and more e-commerce businesses are becoming dependent on the ACH processing, allowing it to evolve further. Other benefits include:
Faster, hassle free option than paper checks.
It is a cost-effective alternative payment solution for e-commerce businesses.
Eliminates the need for envelopes and postage.
Enables for automatic recurring billing and payments.
ACH connects nearly every bank and financial institution in the country.
Secure, reliable electronic payments system. Checks and credit cards can be stolen.
Check debit/credit and savings accounts electronically.
More Check Solutions from Instabill
Virtual Check Solutions
Virtual Check allows merchants to enter their customer's bank account information into a checkout page, virtual terminal, Web API or a batch upload to collect funds. Once transactions are submitted, they will be verified to make sure the consumer bank accounts are valid. If the check does not get declined through the authentication process, the checks are turned into a remotely created check (RCC) and then printed out into a demand draft. The processor will then take the demand draft(s) to the merchant's bank account for deposit.
Image Cash Letter (ICL)
ICL provides a viable check solution that operates outside of NACHA guidelines but with the same time frame to capture debits. Merchants to create a virtual check – an Image Cash Letter – using a customer's bank account information. This virtual check can be verified, at the request of the merchant, against Instabill's check verification system. Once verified, we provide the depository bank with the appropriate transaction information.
Check 21 Processing
Check 21 is the method of creating a scanned version of a paper check to submit as payment. Once the check is scanned, it follows the path of a physical check: The image processed at the Federal Banking System, and once approved, the customer's checking account is debited. The funds are then transferred to the merchant's account.
Business Types that Use ACH Payment Processing
ACH processing is used among — but certainly not limited to — industry types such as:
The reason these merchants use ACH processing is to set up recurring payments from customers. In the case of non-profits, ACH enables for recurring donations.
Numbers Don't Lie: ACH Payment Processing is Growing
The number of ACH payments grew to 22 billion worldwide in 2013 — $38.7 trillion in payments — marking a 4 percent increase from 2012. Customers and businesses feel more comfortable with it than using other means.
ACH Payment Solutions with Instabill
In addition to providing integrated ACH bank transfer solutions with our merchant account services, Instabill offers risk management, PCI-compliant payment gateways, live customer support and a large menu payment processing options with other services. From international to offshore to high risk merchant accounts, Instabill has cost-effective solutions for your e-commerce business.