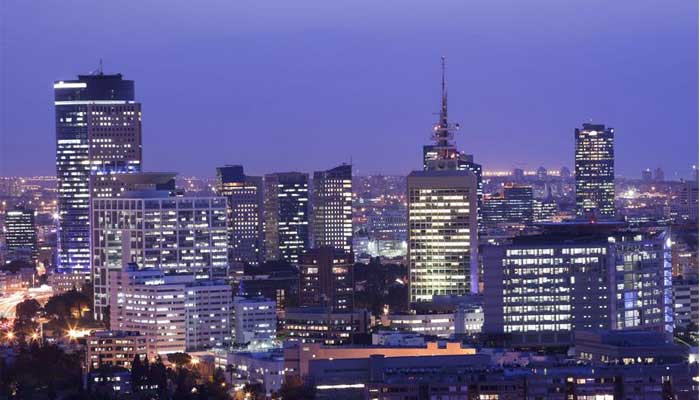 Whether you process low volume or high volume sales, with Israel merchant accounts from Instabill you no longer have to worry about your business having a substantial presence in the US or not. Our online merchant accounts are capable of working for businesses globally. Our worldwide online merchant account service offers more convenience with various payment processing solutions.
Many processors are US or UK based and do not offer many conveniences for merchants outside these jurisdictions. Some banks in Israel might even provide you an online merchant account in Israel. But most of the times they do not pay any heed to the sales volume that your business might produce in the future. Due to this many merchants find their online merchant accounts being shut down before they even get a proper turnover. Many companies might provide you with payment solutions but not every merchant account provider is able to handle high volume sales.
What Do Israel Merchant Accounts from Instabill.com offer?
Instabill provides reliable Israel merchant accounts along with various credit card processing solutions around the globe. Thousands of merchants worldwide have been able to boost their sales and earn huge revenues with our online merchant accounts.
Now you can expand your business worldwide without any hassle. You no longer have to rely on an acquiring bank to process your online credit card payments. Instabill offers all kinds of retail, offshore and high risk merchant accounts for Israel. So whether you are related to the adult industry, run an online casino/gaming or pharmacy, our merchant accounts for Israel offer premium service. With our high volume merchant accounts, Israel business owners can process up to $10,000,000 per month. We also offer third party merchant accounts for startup and small businesses with low set up cost.
It doesn't matter if you are in Israel or anywhere else in the world, with our online merchant accounts you will be able to accept all kinds of major credit cards and increase your sales exponentially. Our online merchant accounts for Israel will help you increase your transaction volume with ACH, direct debit and bank wire transfer. Online merchant accounts for Israel have the best online fraud protection system and tools available. Merchants can now process multiple currencies like US dollars, Euros, Canadian dollars, Yen, Pounds, Australian dollars, Hong Kong dollars and others. With 24/7 customer support, online reporting facility and recurring billing options our merchant accounts for Israel have the ability to facilitate online businesses, making them an excellent choice for offshore and high risk merchants.
Owners of online merchant accounts for Israel are able to perform secure payment processing and multiple gateway integration via our reliable payment gateway and virtual terminal. Israel merchant account holders also gain the advantage of fulfillment insurance, helping to defend customer rights. By joining our affiliate program, Israel merchants become capable of gaining up to 50% commission share and monthly commission share on all referral sales.
Gain customer confidence with secure and reliable Online Merchant Accounts for Israel by Instabill and become capable of expanding your business worldwide!