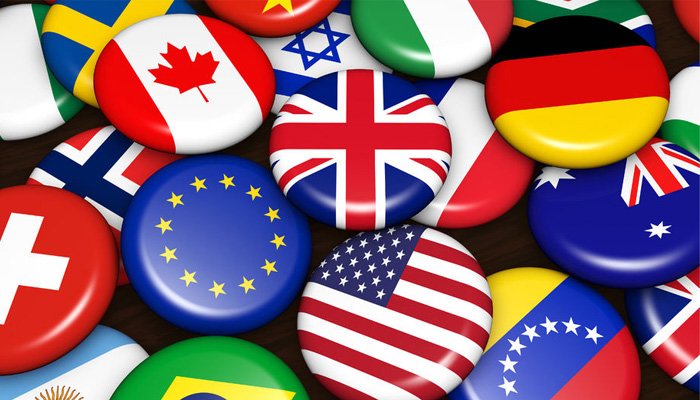 The Power of International Merchant Accounts
International merchant accounts are payment solutions that give e-commerce businesses the ability to accept credit card payments from consumers around the world. With an international merchant account from Instabill, merchants can accept and process payments in more than 160 currencies.
Many e-commerce businesses outside the US and Europe have difficulty finding international merchant accounts and therefor cannot expand their presence on the internet. As a result, e-commerce merchants reach a plateau, unable to process multicurrency transactions. Without international merchant accounts, the ceiling for an e-commerce business is rather low.
As an e-commerce pioneer, Instabill is committed to seeing your business develop its internet presence. Instabill has partnerships with acquiring banks worldwide to provide quality international merchant accounts to e-commerce merchants. As such, online businesses have global exposure and can process payments in practically any form of currency.
With an international merchant account through Instabill, merchants receive several features:
Industry-Low Rates: Instabill merchant account managers will align you with the best and most cost-effective acquiring banking solution for your industry.
Trusted, Knowledgeable Banking Partners: Our international banking partners understand the business of merchant acquiring and will manage funds and settle directly with you, the merchant. Each of our banking partners operate within the guidelines of the major brands: MasterCard, Visa, American Express and more.
Global Exposure: Through our acquiring banking partners, merchants can process payments in practically any form or currency while also accepting local card brands.
High Volume Solutions: Instabill's partnerships with international banks enables it to offer generous and even no volume cap solutions for high volume merchants.
Outstanding Customer Support: Instabill merchant account managers pride themselves on finding you solutions. We don't just get you started. We serve as your advisor for the life of your international merchant account.
Fraud Safeguards and Protection: Instabill offers 3D Secure processing which requires cardholders to enter a password to verify identity, deflecting any and all fraud liability from the merchant to the credit card issuing bank.
Education: Strengthening its commitment to its network of international merchant accounts, Instabill created the website Instabill.org dedicated to Chargeback education: How to avoid chargebacks and how to deal with them when they occur.
Shopping Cart Software: Instabill has partnerships with many domestic, international and offshore acquiring banks that offer many shopping cart options and will help you decide on the best fit for your business. Shopping carts are not all the same. Some merchants need shopping carts which enable consumers to see reviews. Some e-commerce merchants look for those that calculate shipping coasts and others that offer coupons and discounts as well as search windows.
Virtual Terminal: Also among Instabill's quality merchant services is its solutions for a secure virtual terminal, which allows merchants to efficiently record customer credit card information in the payment gateway. In addition, merchants can monitor the status of customers' payments and enable other employees to use it.
High Volume Solutions: Instabill's partnerships with international banks enables it to offer generous and even no volume cap solutions for high volume merchants.
The Best International Merchant Accounts – Four Things to Watch For:
Experience: The e-commerce and merchant services industries have undergone many changes over the last 10 years. Partner with an international merchant account provider with more than 15 years of experience and has adapted to the e-commerce industry.
Availability and Responsive: When you're an e-commerce merchant, technical issues arise out of the blue. Your business is open 24-7; therefore reliable technical support is a must.
Free application: Some international merchant account providers charge between $500-$1,000 for an application. With Instabill, your international merchant account application is free. In fact, we offer a merchant account application checklist so you can get started. The quicker we receive your application and required documents, the faster Instabill can have you processing.
Know the rates: All e-commerce businesses are unique and Instabill carefully calculates rates while considering a number of factors: high or low risk, monthly volume, credit history, startup or existing business; high or low ticket prices, countries where sales originate, number of chargebacks/refunds, MOTO transactions versus e-commerce transactions; as well as one-time sales versus recurring transactions.
Fast International Merchant Account Approvals with Instabill
Upon completion of the application process, Instabill will match your business with one of its acquiring banking partners and can have you processing credit card transactions in as little as 5-7 business days.
To learn more about the International merchant account solutions provided by Instabill, contact us online or call 1-800-318-2713 to speak with a payment processing expert today.