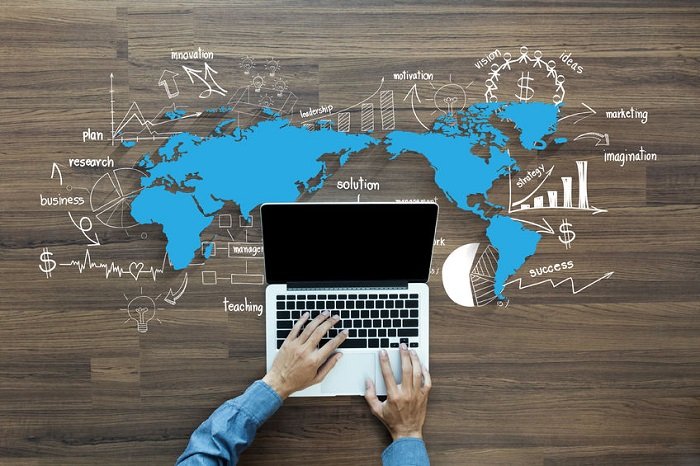 3 Benefits of Global Merchant Account Services
Some merchants believe it is safer to open a domestic merchant account with a bank they have been working with for several years.
Understandable.
Although it is good to have that solid foundation with your acquirer, domestic merchant accounts can limit your business's growth. If you are looking to expand your online business, what other options do you have?
It is worthwhile to look into the benefits of an offshore or international merchant account:
By working with a global merchant account services provider, you will increase your payment options and help your online business succeed and thrive. Below are three additional benefits of global merchant account services.
Global Merchant Account Services for High Risk Merchants
Getting global merchant account services through an offshore acquiring bank has a wide range of benefits. Offshore banks have fewer trading restrictions, which makes it easier for high risk merchants to get a merchant account. Many of these merchant acquiring banks are located in a tax haven, which means you will get a tax-free merchant account. Your acquiring bank's jurisdiction will protect the money in your account.
Recently, however, European Union regulations are requiring some businesses who wish to expand into Europe to register their businesses within the EU. While this may seem like a daunting and tedious process, Instabill makes it quite simple.
Through a recent partnership, Instabill can arrange for the necessities in registering in the EU, including finding office space and a necessary staff; office phone line, EU bank account and payment of annual fees associated with registering within the EU.
Expand Your Online Presence
Domestic acquiring banks typically limit credit card processing currencies to the banks' local currency. However, Instabill's global merchant services will allow you to process credit cards in multiple currencies. Global merchant account processing with Instabill will enable you to accept payments in multiple currencies, including US dollars, Canadian dollars, Australian dollars, British pounds, euros, and Japanese yen.
As an online merchant, you have the whole world right at your fingertips. With multi-currency credit card processing, you can expand your online presence to new countries and reach new target markets. By expanding your online presence and reaching new customers around the globe, you will significantly increase your sales and earnings. As long as you understand how to promote your products or services successfully in the foreign countries your earning potential is endless.
Stay Ahead of Your Competition
Whether you own a brick and mortar business, online business or are seeking mail-order/telephone order solutions, it is important to keep up with your competition. With a global merchant account, not only will you keep up with your competition, but you will also stay ahead in the game. There is nothing more empowering than knowing you have set the bar for your competitors.
Global Merchant Account Services with Instabill
For more than 15 years, Instabill has been providing global merchant account services to business owners worldwide. We provide global credit card processing to a wide range of e-commerce industries, including forex brokerages, nutraceuticals, adult videos and photos, and dating websites. (View our entire list of e-commerce industries here.) As a global credit card processor, we can also remit payouts in the same major currencies you can process.
Get the conversation started today about how you can open a global merchant account with Instabill. To speak with a live merchant account manager, contact us online or call us toll-free at 1-800-530-2444.