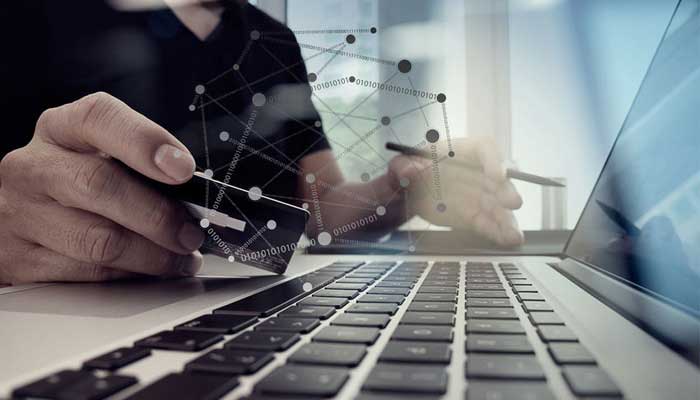 Online Merchant Accounts and Credit Card Processing
International and High Risk Payment Solutions
With the e-commerce market growing at such a rapid rate, the time has never been better for businesses of all sizes to have a presence on the internet. In this day and age, web presence is an absolute must.
Online shopping has become the preferred method for many consumers in the U.S. and abroad. In addition to physical storefronts, merchant websites need to be robust and optimized, with a user-friendly checkout to maximize sales. This is impossible, however, without online merchant accounts. With industry-low processing rates and quick approvals, merchants can obtain domestic, international or offshore merchant services with Instabill and begin selling products and services online.
Contact Instabill Today
If you're ready to apply for your online merchant account, we advise all prospective merchants contact us at 1-800-530-2444 for an initial consultation. We prefer to spend 5-10 minutes learning about your business firstly to determine if we have a solution for you. We'll need to know several things, such as:
Whether you have a new business or a startup
Credit card processing history
Chargeback and refund rate
Country/region or registration
The currency in which you wish to process transactions and receive payouts
We also invite you to click the button above and one of our merchant account representatives will contact you within 48 hours to find out more about your online business. Instabill's application process is easy and free, and you will work with a dedicated merchant account manager throughout the life of your account.
High Risk Merchant Accounts
High risk merchants can sell their goods or services online as well, though the high risk landscape is different than it was 3-5 years ago. We've found certain domestic acquiring banks have abruptly ceased payment processing for certain high risk industries, simply because they no longer want to assume the risks and liability of certain high risk businesses. Additionally, chargeback rates are common with certain high risk industries – subscriptions and recurring billing, tech support, online dating and nutraceuticals to name several – and the card brands tolerance for such is far less than what it was.
Still, high risk merchants are welcome at Instabill. We have forged many partnerships with a wide range of domestic and offshore acquiring bank partners that welcome high risk merchants in industries mentioned above, as well as online pharmaceuticals, CBD, kratom, adult, forex and travel. Through our offshore merchant account solutions, merchants can take advantage of lucrative benefits such as tax reductions, generous monthly volume caps, and more. Learn more about high risk merchant accounts today.
Multi-Currency Processing Solutions
With an Instabill merchant account, merchants have the ability to accept payments from all over the world in popular currencies. We encourage merchants to sell products internationally and process payments in US dollars, British pounds, euros the funds will be settled in your domestic currency upon payout.
Our custom online merchant accounts are designed to help e-commerce businesses thrive and expand their online presence.
Easy Online Merchant Accounts Setup
Approvals for our online merchant account solutions take anywhere between 5-10 business days as your new acquiring banking partner will examine your KYC documents and financials. Once approved, merchants integrate their website with the payment gateway of the acquiring bank (through which we'll run a test), enabling merchants to accept credit card payments via their website (the website-gateway integration usually takes 1-2 business days). The payment gateways of our acquiring banking partners are secure and compatible with many popular shopping cart solutions for maximum flexibility.
Free Merchant Account Application
Applying for a merchant account has never been easier. Instabill is one of few merchant services providers who offer a free merchant account application, as well as affordable setup fees – none of which we collect until merchants receive and approval from their acquiring bank.
In addition to our easy merchant account application, we'll request several pertinent KYC documents such as a merchant's resume, photo identification/passport, business banking statements and a few more. Our expert merchant services managers will begin working on it immediately. After approval, you could start accepting payments online is as little as 2-3 days.